School News
Stations of the Cross
Posted on

April 10th, 2019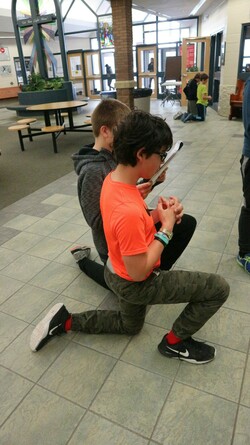 This year students have been doing a "journey" with Stations of the Cross. Each morning, students have been reading 2-3 stations over the announcements at the beginning of the day. On April 12th students in Grades 7-12 will meet in the Gym for the last 3 Stations. 
On April 11 the grade 3s will lead Stations of the Cross for the Primary students. Grade 4-6 Stations will take place on April 17. 
St. Augustine School will celebrate an Easter Mass on April 25, everyone welcome.
Please click here for events taking place at St. Augustine Parish.