Back to all posts
Posted on
Welcome to Grad Week!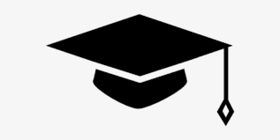 Hi 2021 Graduates,

Each day one of the graduates will be leading us in morning prayer and sharing memories over the intercom so that the whole school can celebrate this achievement with you.
We have a few other surprises in store as well this week. Stay tuned.
Mass, which is usually the week of Grad, will be held with the Grad classes on May 15th and 16th as part of your Grad Retreats. More information on this event will be shared out to everyone the following week, after Friday's event.

Another of our traditions we have adapted is our Grad Wishes Jars. This year, because we cannot gather in person we have a form that well wishers can write in and submit. Mrs Horlock is compiling all of those wishes and creating a personalized Wishes book for each of you. This is now closed.
The Ponoka Grad Parade is being organized and hosted by the Town of Ponoka to celebrate all Grads in the town. All 3 high schools are a part of this.  Registration is now closed! There are a number of rules the town has in place for the parade that were on the form for students to agree to adhere to. Parade Attire ideas: formal wear, grad hoodie. 
Lifetouch will be here to take your formal photo and your stage photo. They are creating a group portrait for each Grad as a keepsake since restrictions do not allow for all to gather for a group photo. 
Speeches have been pre-recorded and will play online Friday. This allows for the 5 guests to accompany each student. 
Please arrive 15 minutes before your stage time. This allows for your formal photo inside the school just before your stage time.The entire event will be live streamed so that everyone can be together virtually. It will also be broadcast on the FM radio for those who wish to tune in. Information regarding the radio station to tune into will be shared once it is set up and tested that day for the best signal.Commencement Attire Ideas: formal wear or Grad Hoodie. Also, your cap and gown will be available Friday. Please talk to Mrs. Horlock by Wednesday if you would like to wear your cap and gown for your stage time. 
Please arrive 15 minutes BEFORE your stage time. We will do everything possible to adhere to scheduled times. Students arriving late will be moved to the END of the program.       Grad Stage Time 
Be sure to check your emails and Remind (https://www.remind.com/join/a3de39) daily as quick reminders will be posted in the days to come. 
The Grad Commencement document includes information about the day. It was shared in email in early May and was covered in our google meet with everyone on May 4th. This has information on the format for Friday. I have included the link for you.https://docs.google.com/document/d/1Vzkhs0ZKJ4oD48OdIMmO_O8dcpFnphxxNU8wxuevK8Y/edit?usp=sharing

We look forward to celebrating this day with you on Friday!