School Council
Friends of St. Augustine Fundraising Events
Purdy's Christmas Campaign: If you'd like to support us through purchasing some very sweet Christmas gifts for friends, family and yourself, please click the link below:
Shutterfly offers unique personalized gift options. Share this with your friends and family and tell them to share to their friends.  There are so many different things you can buy and personalize from this website. Every sale earns an 8% commission. Please be aware that prices are in US FUNDS!
        www.STAUGSC.SHUTTERFLYSTOREFRONT.COM
Boston Pizza: Collect your receipts from Boston Pizza in central Alberta. Drop them off at the school and the school earns a percentage of sales. 
Heart & Soul of St. Augustine School Award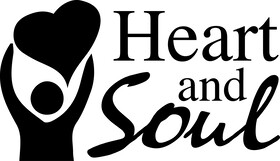 The St. Augustine School Council would like to honour each year, a staff member of our school that stands out.  We have created the Heart & Soul of St. Augustine School Award and we are asking for your help to nominate a teacher, EA (Education Assistant), counsellor, secretary, janitor that you feel would best suit this award. 
This year's School Council executive are:
Kari Davidson - Acting Principal  Kevin Prediger – Principal
Christie Remillard – Chair   
TBD – Vice Chair
TBD – Secretary
Gail McGinnis – Director 
Christine MacNeill – Director
Ken Kustiak - Parish Rep
TBD – ECS Rep
Sharon Hackett – Staff Rep
Friend's of St. Augustine:
TBD – President  
Ken Kustiak – Vice President
TBD – Secretary
Karen Williams – Treasurer
Gail McGinnis – Director
Christine MacNeill – Director
Christie Remillard – Director